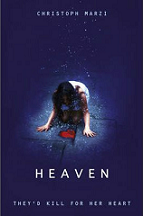 I have recently read and reviewed this book for my blog, Pen to Paper and I absolutely loved it. So I am delighted to be able to, courtesy of Hachette publishers, give a copy away to one of my international followers.
The giveaway is already open and will run until 23:59 EST on February 20th 2012.
Click on the image above to enter!
See you there :)