The Prophet - The New Brotherhood
by K J Dahlen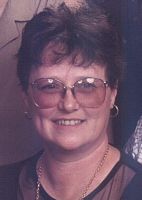 I live in a small town (population 1200) in Wisconsin. From my deck I can see the Mississippi River on one side and the bluffs, where eagles live, on the other side. I live with my husband Dave and my dog Sammy. Our two children are grown and one has children of her own (which makes me a grandmother) and for that fact I am blessed. I love people and while I worked for awhile I was lucky to be a stay at home Mom and then when the time came I was a stay at home grandmom. I've been writing for awhile now and I find it's rewarding. I love to create characters and put them in a troubling situation and just sit back and let them do all the work. They surprise even me at times. They take on a life of their own and the twists and turns become a story. I tried writing romance but I found I liked mystery/thrillers the best. I like to keep my readers guessing until the very end of the book. But that's just me...
Book Description
After a three year search for a serial killer known as The Prophet, FBI agents Sean Sebastian and Rheta Morgan; both who have a personal reason to stop him, finally get a break and The Prophet is within their reach. Confrontation leads them to discover a secret network called the New Brotherhood and the more they find out about the New Brotherhood, the more determined they are to stop it.
When The Prophet takes Rheta and Sean's sister hostage, the race is on to free them and bring down the Brotherhood.
Book Review
The author takes us on a page turning thriller. Investigation into the trials and tribulations of the FBI as they try and not only locate but also apprehend a serial killer only known as The Prophet.
The Prophet holds meetings in secluded areas and picks a chosen one, the chosen one is always found dead. He cons his followers into giving him money and then absconds leaving no trace.
The two FBI agents who are pursuing him both have hidden agenda's in capturing him. Rheta's reason is that he killed her sister three years ago, but Sean's reason is hidden and only comes to light when Rheta has doubts about him. They get a tip off and this information leads onto a trail of destruction, death and corruption. The Prophet has declared war on Rheta and Sean for their meddling, can he destroy them before they destroy him?
The characters portrayed are vividly described and the emotion the reader feels in wanting the killer to be caught and brought to justice is first class. The storyline is easily followed and text is pleasing to the eye, the chapters are broken down into small passages giving the reader time to digest and taken on board what has happened, which I really liked.
This novel was right up my street, a good thriller with a great storyline based around a few characters, thus making the plot uncomplicated. I would recommend this book to anyone who enjoys thrillers.
Our rating
Available at
Amazon.co.uk
and
Amazon.com