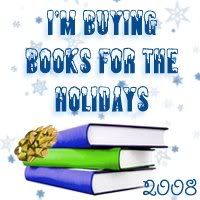 All kind of book stores are having a hard time this year...so make your gifts this holiday season a book for those close to you!!!
Click on the picture above to go to a blog dedicated to book ideas for giving others!! Many book bloggers are working together to get the word out!!
You can stop by my blog and see some holiday choices too in the weeks to come!!
Allison's Attic